Due to demand Andrew is currently unable to take any more consultation appointments
Would you like guidance on your personal spiritual journey?
We offer spiritual guidance & direction from Andrew Harvey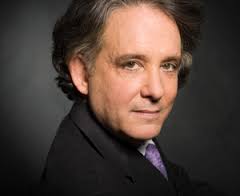 Andrew can assist or guide you in your own personal spiritual journey, whatever that may be. Andrew's spiritual guidance is a private one-on-one consultation with the mystic himself to help you discover your own path to enlightenment. Andrew is now booking appointments to guide individuals on the spiritual path to truth and wisdom.
"For me, as a believer in the direct connection to the Divine, spiritual counseling helps people discover their inner truth and divine identity. I am not a guru. I share what I know as a fellow seeker and spiritual friend. Ideally, people would sign up for no less than three and no more than ten sessions."
Please note: Consultations are not a substitute for legal, medical, or psychological advice. Please consult a licensed professional regarding these matters.
Price:
$100 per 50 minute phone session.
To schedule your time with Andrew, please follow these two steps:
1 – Email your consultation request to AnneLynnAndrews@AOL.Com
2 – Once you have confirmed your appointment check out here.
In the event of a cancellation, we require 24 hours notice for a refund.